6 February 2020
It is always interesting learning about where our diesel generators end up.  Last week we sold a new diesel generator that was needed as a backup power supply for a fire protection pump system.
Having power is a key element in ensuring a fire pump works in an emergency situation. The fire pump will most likely if not be the most critical piece of equipment within your business. In the dreaded event of a fire,  a fire pump / watermist system will kick in.  Failure in the fire pump system endangers people's live therefore a relaible power source and backup is essential.
In buildings where the power source for the fire pump is determined to be reliable*, only one source of power is required by law. Usually the most commonly used single source for a fire pump is the tap off the electrical service. However there are strict guidlines regarding this.
Where a single source of power does not meet the reliability requirements, a second alternate source of power must be provided.  The alternate source is commonly a standby diesel generator.
The picture below shows an example of how a fire pump system may work.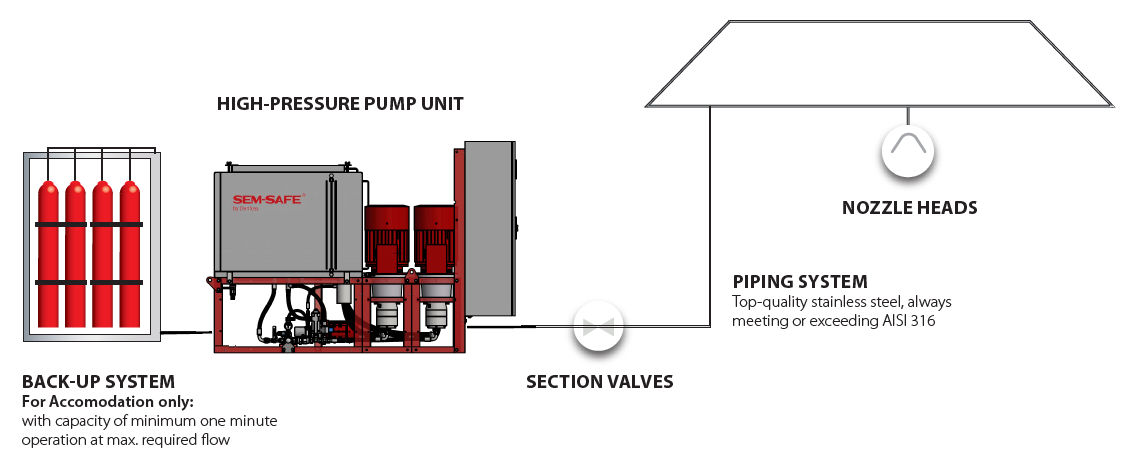 *For the power source to be deemed as  'reliable' the source cannot have had more than a 4-hr shutdown in the previous year. 
FW Power have supplied a number of generators over the years to power fire pumps and will be ready to help answer any questions in relation to this. We have also been asked to service and maintain fire pumps due to the similarity in engines as that of diesel generators.
If you have any questions at all please give our knowlageble team a call. 01270 821 419 
Back to News